London Fire Brigade chief Dany Cotton has welcomed a critical report on the Grenfell tower fire, but said that the building "failed spectacularly".
Inquiry chairman Sir Martin Moore-Bick said the absence of a plan to evacuate the tower was a "major omission" by the LFB and more lives could have been saved had the "stay-put" policy been abandoned sooner.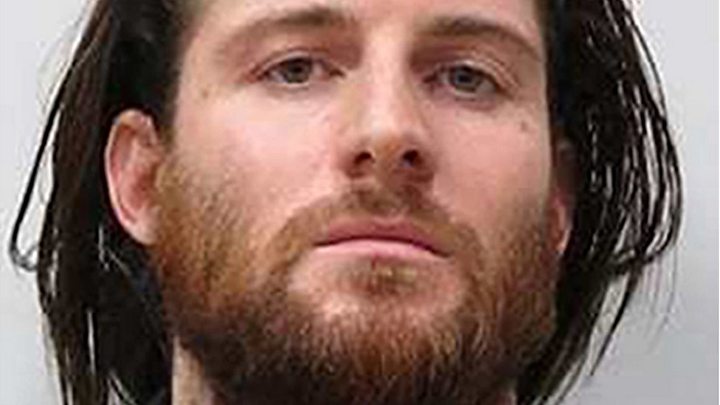 A killer once dubbed one of Britain's most wanted fugitives has been jailed for at least 26 years.
Shane O'Brien, 31, evaded police for three-and-a-half years after he slashed Josh Hanson's neck in Hillingdon, west London, on 11 October 2015.
He fled the UK, changed his appearance and moved around Europe before his extradition from Romania in April.
O'Brien, who jurors found guilty of murder last month, was given a life sentence at the Old Bailey.
CCTV released during the trial showed 21-year-old Mr Hanson clutching his neck and stumbling as blood poured out of a 37cm (14.5in) wound.
'Abrupt, vicious, violent'
After the killing, jurors heard, O'Brien was seen "calmly" walking out of the bar.
He made his way to Ashford, Kent, where a contact had chartered a private four-seater plane to take him to the Netherlands.
The killer grew a beard and long hair and changed his tattoos as he travelled through countries including Germany, Belgium and the Czech Republic, the court was told.
In 2017, the father-of-two was arrested over a dispute in a Prague nightclub but gave police a false name and fled while on bail.
The trial heard the 31-year-old was added to Europol and Interpol's most wanted lists but still managed to lay low.
However, he was eventually caught by Romanian authorities after he contacted Scotland Yard to arrange a possible meeting, the jury heard.
Sentencing the father-of-two, Judge Nigel Lickley QC called it "a grotesque, violent and totally unnecessary attack on an innocent man".
"The reason why you behaved in such a way may never be fully explained. You, however, know the reason," he said.
In a victim impact statement, Mr Hanson's mother Tracey described her son as being "considerate, kind and generous".
"He was taken from us in the most horrific way possible – suddenly, abruptly, viciously and violently," she said.
The victim's sister, Brooke, said the 21-year-old "was not just my brother, he was my best friend", and described his "infectious smile" and "magical presence".
She told the court she had suffered from anxiety and post-traumatic stress since the killing and found herself always wondering if she could have protected him from the "evil" that took him away.
During the trial, O'Brien had claimed he felt threatened by Mr Hanson's "very aggressive body language" and had only meant to scare his victim.
There were angry shouts of "coward" from the public gallery as he was led away from the dock.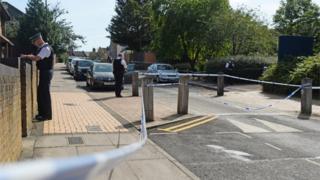 Three people have been arrested on suspicion of attempted murder after a 15-year-old boy was stabbed.
The victim remains in a critical condition in hospital following the attack in Tottenham, north London, on Friday.
He was found with multiple stab wounds on Willan Road, in the Broadwater Farm estate, at around 11:15 BST.
Scotland Yard said three males were detained in connection with the incident on Friday evening.
Officers believe the boy was involved in an altercation shortly before he was stabbed, possibly by a suspect riding a bicycle.
Police would like to speak to members of the public who gave first aid to the victim at the scene.
Det Insp Paul Ridley said: "I am keen to hear from anyone who either witnessed, or has information concerning this attack.
"The victim, not yet 16 years old, sustained multiple stab wounds and is fighting for his life.
"If you know anything about the circumstances surrounding the incident or if you witnessed it, please do come forward.
"I would also appeal to the members of the public who valiantly administered crucial first aid to the victim to come forward to my investigation team."
Anyone with information is asked to contact police on 101.
residential pest control services